Greeting
Thank you very much for your visit to our website. We are a manufacturer of made-to-order tins.
Even if you are not familiar with us, you will often find our products as a container of confectionary, laver, or tea. Life connected tins are user-friendly, have superior damp-proofness, shock resistance, recyclability and printability… Tins are quite attractive containers.
We absolutely contribute to your sales promotion with our superior packages.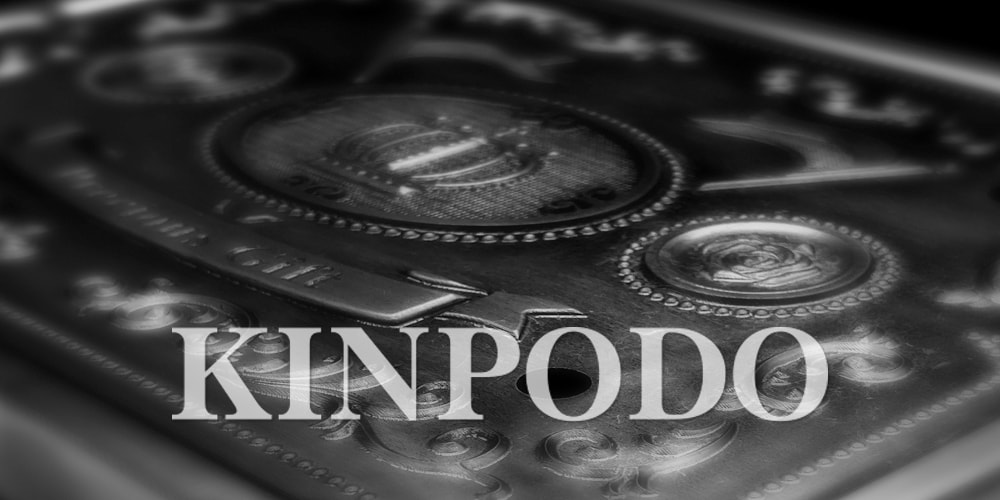 Corporate information
Company Name
KINPODO MATSUMOTO INDUSTRY CO., LTD.
Address

Tokyo Head Office :

Shin-Okachimachi KM Bldg.
1-28-12 Higashi-Ueno, Taito-ku, Tokyo 110-8630 Japan

Osaka Branch :

I・S Minamimori-machi Bldg.
9F 2-6-5 Higashi-Temma, Kita-ku, Osaka-shi, Osaka 530-0044

Kyushu Office:

1461-1 Befu, Higashitaku-machi, Taku-shi, Saga 846-0012

Representative
President Akio Matsumoto
TEL
Overseas Department +81 6 6881 5505
Establishment
May, 1905
Capital
100 million JPY
Description of Business
Metal Container Manufacturer
Number of Employees
200
Factories
Angyo Factory/ Shiga Factory/ Saga-Taku Factory
Associated Companies
KINPODO Transport Co., Ltd. / KINPODO Print Industry Co., Ltd.
Our Business Partners
Department stores, gifts, confectionary, medicine, stationaries, general merchandise, fancy goods, clothing, and cosmetics… we have a wide range of business transactions.
History
1905

Itaro Matsumoto founds KINPODO Matsumoto Tin Manufacturing Factory in Shitaya-ku, Nishi-cho, at the present Head Office site

1939

Changes the company's to KINPODO Matsumoto Industry Co., Ltd.

1941

Produces tins of ship's biscuits or cannonballs since being designated as a munition factory

1943

Establishes Takashina factory (Subsequently Kawagoe Factory) in Saitama

1954

Ichiro Matsumoto takes office as the second president
Itaro Matsumoto takes office as the chairman

1955

Constructs Kawaguchi Factory in Saitama (Relocates from Kawagoe)

1963

Completes the Tokyo Head Office

1965

Establishes KINPODO Print Industry Co., Ltd.
Itaro Matsumoto receives the Medal with Dark Blue Ribbon

1967

Establishes Hasuda Factory (Subsequently Daiichi Seikan Co., Ltd.)

1969

Establishes Osaka Branch in Takatsuki, Osaka
Installs Collection and Delivery Centre in Angyo, Kawaguchi, Saitama
Establishes Soka Factory in Soka, Saitama

1971

Relocates Osaka Branch to Kita-ku, Osaka

1973

Itaro Matsumoto receives the Order of the Sacred Treasure, Gold Rays with Neck Ribbon
Shiga Factory begins operation
Obtains a patent for Bent Tin Manufacturing

1976

Welded tins' patent appears for its process of manufacture

1982

Ichiro Matsumoto receives the Medal with Blue Ribbon

1987

Establishes of KINPODO Transport Co., Ltd.

1988

New-model Shield Tin (current K-seal tin) is produces

1992

Ichiro Matsumoto receives the Order of the Sacred Treasure, Gold Rays with Neck Ribbon

1993

Constructs the second factory in Angyo, Saitama

1995

Establishes Shinden Engineering Co., Ltd.
Takuzo Matsumoto takes office as the third president
Ichiro Matsumoto takes office as the chairman

2001

Acquires ISO 9001 certificate

2009

Masao Takeuchi takes office as the fourth president
Naoko Matsumoto takes office as the chairman

2012

Registers the trademark of KINPODO's mascot character 'Can-Can'

2021

Akio Matsumoto takes office as the fifth president Masao Takeuchi takes office as the chairman
Accese
Tokyo Head Office
Shin-Okachimachi KM Bldg.
1-28-12 Higashi-Ueno, Taito-ku, Tokyo 110-8630 Japan
Tokyo Sales Dept. TEL.03-3831-1191
Accounting and General Affairs TEL.03-3831-1199
Osaka Branch
I・S Minamimori-machi Bldg.
9F 2-6-5 Higashi-Temma, Kita-ku, Osaka-shi, Osaka 530-0044
TEL. 06-6881-5505
Kyushu Office
1461-1 Befu, Higashitaku-machi, Taku-shi, Saga 846-0012
TEL. 0952-20-1622